What is a modular construction and what are its benefits?
28 April, 2022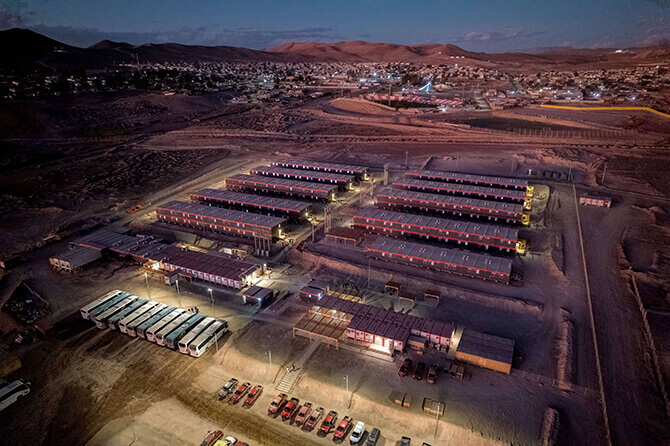 These spaces are manufactured in the plant and then transferred to the field to be assembled.
Among its advantages, they stand out for being faster and more environmentally friendly compared to traditional buildings.
Thanks to the technological advances of recent years, it is no longer necessary to build a building or a house on land. Now, it is possible to manufacture its parts in a plant and then move them to the place where it will be installed. This is what is known as modular construction, a process where the infrastructure is produced under controlled conditions and in which the same materials designed under the same standards as traditional facilities are used, but with the great advantage of obtaining the ready-made solution. Half of the time.
As pointed out by the Modular Building Institute -the most prestigious entity in this matter at a global level-, the building is carried out based on modules that, when assembled on the ground, reflect the same design and specifications of the most sophisticated construction erected in situ, without compromising any aspect of the structure.
There are two types of modular buildings: permanent ones, such as office or residential buildings, and relocatable ones, which are designed to be reused several times and moved to different places.
Modular solutions have five great benefits compared to a conventional building:
Faster:The modular spaces are built at the same time as the field work, which saves between 30% and 50%of time compared to a traditional building.
Also, since 60% to 90% of construction takes place in a factory,it is possible to mitigate the risk of weather delays.
More environmentally friendly:Being factory-manufactured, modular buildings generate less on-site disturbance and less waste. The latter is achieved through the recycling of discarded materials, inventory control and the protection of construction materials.
These buildings can also be reused, reducing the demand for raw materials and minimizing energy use.
More solid: In structural terms, modular buildings are generally more solid than conventional constructions, since each module is designed to independently withstand the effects of moving and moving cranes. Once assembled, the modules become a single assembly of walls, floor and ceiling.
Flexible:Unlike a traditional construction, modular spaces allow to expand or reduce the sizeof the structure according to the client's requirements. Thus, for example, if a family that lives in a modular house -also called a prefabricated house- grows, it is possible to add habitable modules to house the new members.
Safer: Since modular solutions are built in the plant, the risk of accident is lower for workers.
At Tecno Fast, we have 27 years of experience creating solutions for sustainable spaces to improve people's lives through innovation and design. Our range of products includes homes, offices, warehouses, multipurpose rooms, hospitals, classrooms, commercial premises, gyms, home studios, mining camps and hotels.
If you want to know more, we invite you to discover our wide range of modular solutions for rent here and for sale here.